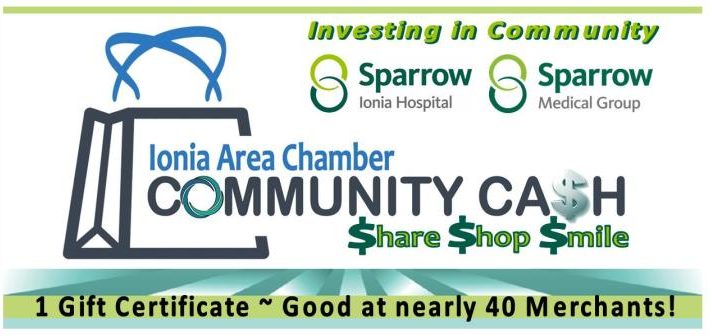 Local Merchants give more back to their communities. They love you, your schools, churches, clubs and organizations more!
Support them by gifting Ionia Area Community Cash to your family, friends, neighbors, staff and clients, teachers and coaches. When they use their gift at a participating merchant, you've done something together that strengthens the whole community!
Purchase your certificates here to be spent at any participating merchant.