Ionia Area Chamber of Commerce is pleased to recognize the Ionia Area Ambassadors who have many gifts that they share freely. While they are volunteers of the Chamber, they serve a much broader definition as the 'Goodwill Hosts' of our entire community. They can be found assisting at such functions as business openings, Theatre performances, Ionia Expo, Ionia Free Fair programs, and many more community events. You can easily recognize them by the 'signature red' they wear.
We currently have more than thirty active Ambassadors who promote our community and members in a positive way, share community information, visit businesses, support each other, and generally liven up and add enthusiasm to any venue they find themselves at.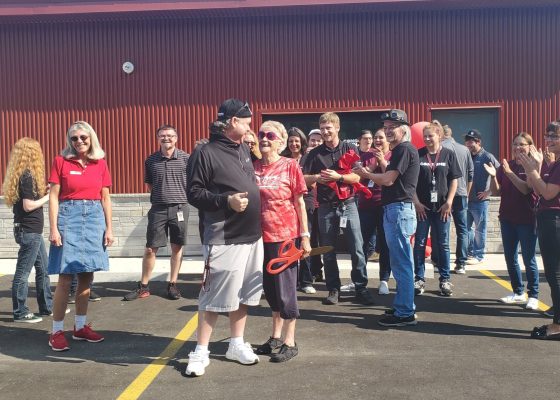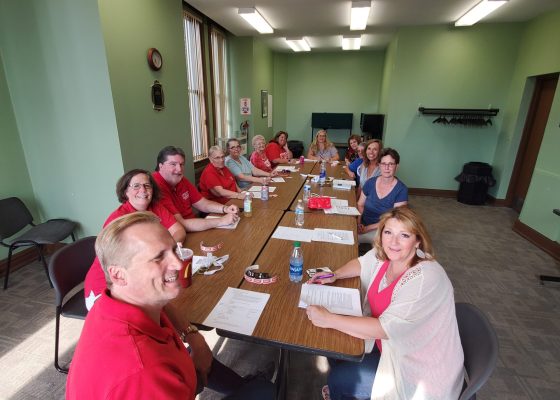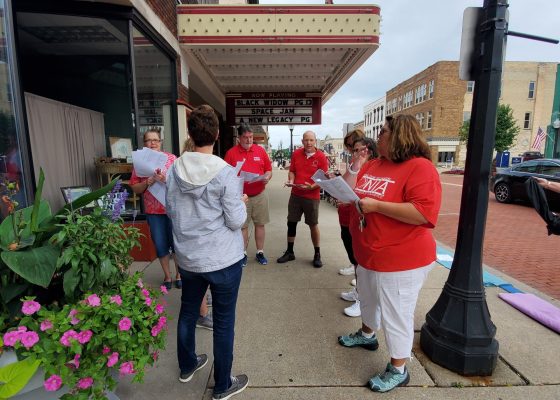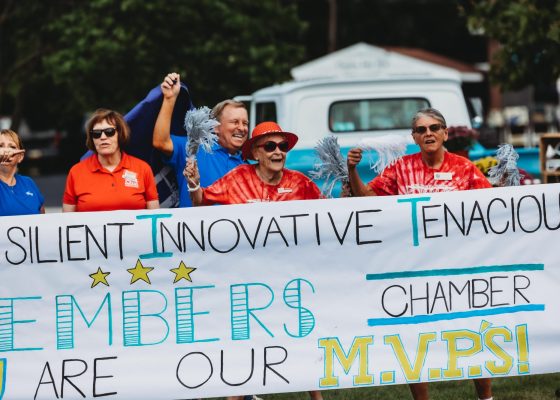 Maria Blackmer | Live Local Realty
Ashley Brownell | Michigan One Community Credit Union
Ronda Chambers | Sparrow Medical Group Ionia Muir Portland Saranac
Lisa Coe
Carol Cope
Walter Downes | Chief Public Defender
Linda Downes | Pampered Chef
Helene Dunn | Lifetime Ambassador
June Faulkner | Lifetime Ambassador
Anais Garcia | Michigan One Community Credit Union
Shuri Griffin | Greenridge Realty
Tim Hemenway | Michigan One Community Credit Union
Amy Herbruck | Herbruck's Poultry Ranch
Steve Hodgkins | Advanced Pain Solutions
Tracy Hodgkins | Just Like Home Adult Day Center
Todd Hoppough | Keller Williams Rivertown Hoppough
Susan Lehman | Michigan One Community Credit Union
Elle Lehman-Lay | Lehman Funeral Homes
Barb Montgomery | Lucky Dog Grooming Salon
Marilynn Nash
Renee Odette
Paul Lentz | Edward Jones
Denise Peabody
Aimee Scheurer | Mercantile Bank
Interested in Becoming an Ambassador?
Please see the overview and details below.

The Purpose:
The Ionia County Chamber of Commerce Ambassadors are the welcome arm for the Chamber; The Ambassadors serve as highly visible good-will representatives of the Chamber; greeting new members, reaching out to existing members and promoting Chamber programs.
The Benefits:
Great opportunities to meet with new business owners in the community
Inside information about what is happening in Ionia County
Further your company's interest by networking with others
The satisfaction of giving back to your community while meeting positive community members
Give yourself the GIFT of becoming an Ambassador with the Ionia Area Chamber of Commerce. There are no Ambassador dues for individuals who's business belongs to the Chamber.  With a minimal annual fee of $35 for individuals joining the Ambassador group without a host business.
The Guidelines:
Participation in the Ambassadors is a membership benefit, open to representatives of any Ionia Area Chamber of Commerce member. Ambassadors can also join the Chamber as individuals for $35. Our Ambassadors are professional, enthusiastic , actively engaged in the Chamber and have the flexibility in their occupations to fulfill Ambassador responsibilities and obligations. Candidates willing to fulfill the duties of an Ambassador are invited and encouraged to participate.
The Dress Code:
Ambassadors are encouraged to wear solid red business casual/collared shirts and Ambassador name tag, provided to you, to most of our events.  Ambassador t-shirts (tie-dye and solid) can only be worn at the fair parade & booth, golf outing, EXPO and when volunteering at the Ionia Theatre.
Ambassador Leadership Team 2022
President 
Steve Hodgkins | Advanced Pain Solutions
Vice President
Aimee Scheurer | Mercantile Bank
Treasurer
Ronda Chambers | Sparrow Ionia Hospital
Secretary
Renee Odette | Edward Jones Paul Lentz